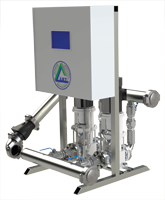 AMT's technologically advanced booster systems use sustainable NSF approved stainless steel waterways along with high efficiency pumps and motors. With focused attention on even the smallest detail, each skid and control panel looks like a show piece. State of the art algorithms and controls like BEPO™ and FLO™ technologies give the user system efficiencies which are second to none!
We offer a range of models, depending on the specification needed including our Variboost, Mini-Mi, EZ Flow, High Riser and Mega Riser.
Need a lift? AMT can help by pre-packaging most any lift station utilizing state of the art controls and technology. AMT's controls use MODBUS communication with an Ethernet port as standard. Chupacabra can communicate with you quickly when critical situations arise.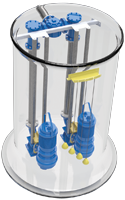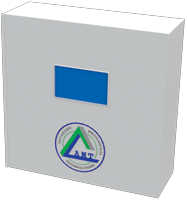 AMT's U.L. 508 custom control panel shop can meet your most demanding needs. Some of AMT's custom controls capabilities include: lift station controls, tank fill level controls, large central plant control upgrades, primary/secondary control systems, variable primary controls, SCADA control systems, booster pump control upgrades using VFD's, and much more.
Cloud 10 Rainwater Harvesting and Grey Water Reclamation Systems
AMT'S CLOUD 10 reclamation systems collect and store water until it's needed. Cloud 10's advanced control system monitors and controls tank level, U.V. sterilization, filtration, and utilize BEPO™ and FLO™ technology to re-pressurize the distribution system.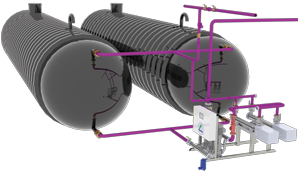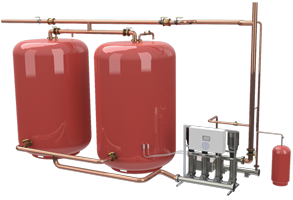 S.O.S. Emergency Back-Up Water Supply
When it comes to critical back up water supply, you need a system you can trust. AMT's S.O.S. pressurized back-up water supply systems are highly reliable, simple and economical to maintain. S.O.S. doesn't require outside sterilization like chlorine or U.V. purifiers. Instead, S.O.S.'s pressurized system routes the daily demand directly through the storage tanks, thus eliminating any stagnation problems. You don't have to rely on manual or automatic valves to operate correctly after the system has been sitting unused for years. With S.O.S., your back up water supply is always on!
If you're short on space, the footprint of AMT's Variable Primary and Primary/Secondary package skids is second to none. This ultra high efficiency system includes water cooled, water insulated, and water lubricated stainless steel pumps. The motor is a registered fit to the pump thus eliminating field alignment. Take the stress out of your HVAC system!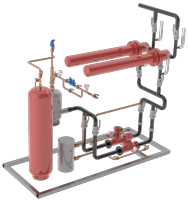 Custom Packaged Solutions
AMT's engineering services can customize a turn-key solution for your needs. Leveraging the UL 508 panel shop and fabrication capabilities, we can deliver a custom engineered solution for your peace of mind before and after installation.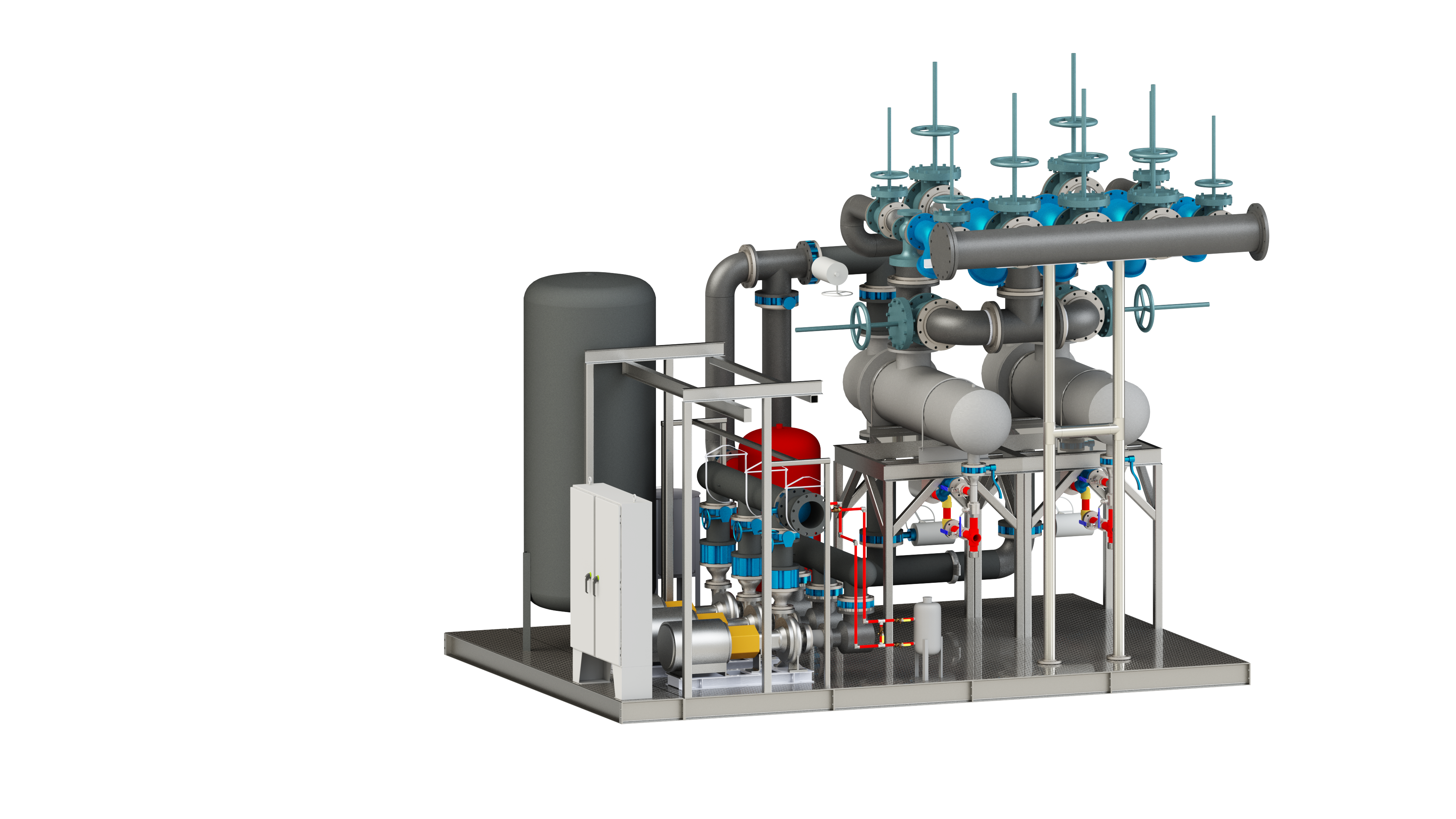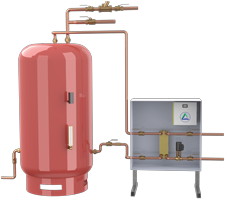 TransferMaxx Heat Transfer Systems
AMT offers a variety of heat transfer and control packages including single wall or double wall, steam or hot water, brazed plate, and plate and frame or shell and tube. Your system is custom built to your exacting specifications.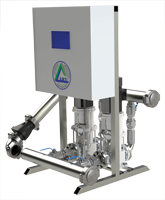 AMT'S SWAMP (Sustainable Water And Management Program) irrigation systems are smart. Each SWAMP system utilizes BEPO™ and FLO™ advanced technologies for cost savings, optimization and extended system life, and AMT's unique SSS™ (Soft System Start) will fill any empty pipe slowly until the desired set point is reached, greatly reducing the noise you never want to hear.

Water Feature & Filtration
Tired of cavitation and high maintenance systems? Let AMT design, engineer, and build your next water feature and filtration system. AMT's in-house design engineers know and understand the complexities of designing low NPSH and or suction lift type systems.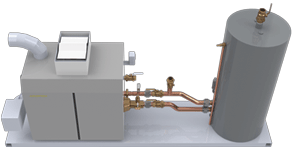 Magma Boilers and Water Heaters
From simple boiler and tank skids to sophisticated ultra high efficiency condensing skids with custom priority control for solar systems, AMT Magma systems are engineered to meet your needs.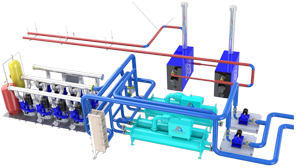 AMT does not only package systems; we design, engineer, build, and thoroughly understand systems from conception to delivery. A deep knowledge of each system allows AMT to design new advanced technologies and algorithms making Athena packaged central plants the most efficient on the market.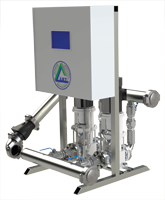 DETOXX Boiler Feed-Deaerators
AMT's state of the art boiler feed and deaerator systems are designed to save you time and money. Each DETOXX System features AMT's FLO™ Technology for system optimization and BEPO™ Technology for cost savings and extended life. By using a Variable Frequency Drive per pump in lieu of Pressure Reducing Valves, DETOXX is extremely efficient. Additionally, VFD's reduce axial and radial thrust loads on the pump bearings and seals, so down time and maintenance requirements are significantly decreased.

Sol Invictus Solar Thermal Systems and Controls
In order to achieve high efficiency and low maintenance solar, you must have tight priority control. Each AMT Sol Invictus Solar system is completely custom engineered to oversee the entire system including boilers, water heaters, pumps and temperatures. Sol Invictus puts the sun in the tank and the green in your pocket!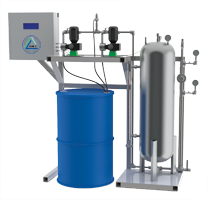 From dye injection systems for reclaimed wastewater, to formalin systems for use in harsh environments, to boiler feed & phosphate systems, AMT can design and engineer a system for your toughest applications.
Contact Us
Advanced Mechanical Technologies
201 W. Gibson Lane Phoenix, AZ 85003